Salt Production in Thailand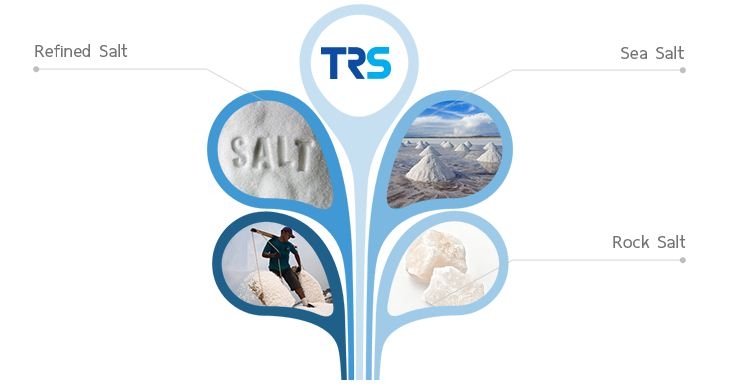 Most consumers living near seaside think that there are only two types of salt produced in Thailand as follows:


sea salt produced in Samut Sakorn, Samut Songkram, and Petchburi Province

rock salt produced in the provinces such as Udon Thani and Sakon Nakhon in the upper areas of the northern part of Thailand.

The salt production processes were based on local wisdoms. In other words, the salt water was sucked and dried in salt fields with the heat from sunlight in order to crystallize the salt. Since the salt is not clean before the distribution. Thus, both types of this salt contain adulterated things and high moistness. That is, the salt is not appropriate for food industry that focuses on clean and high quality salt.

Refined Salt

This is the reason that the company developed the refined salt in order to meet customer demands for the clean salt. In 1988, the company established the first refined salt factory in Thailand with production technologies that can produce white salt and separate adulterated things and heavy metals from the salt in order to result in the refined salt appropriate for quality industries.

The Differences between Refined Salt and Other Types of Salt
Refined Salt
Sea Salt / Rock Salt

Modern production technologies from Europe

Local wisdoms

White and clean salt without adulterated things

Adulterated things, soil, pebbles, and sand from salt fields

Fine salt granules

Rough salt granules

Moistness not higher than 2%

High moistness of 8 – 10%

Whole-year production

Production period from January to April

Constant prices and controllable production costs

Volatile prices according to seasons

Standardized and constant iodine content because of
low moistness and iodine spray controlled with
computer systems

High moistness salt causing volatile iodine content

Environmentally friendly production

Soil collapse and adverse effects on communities
and environments
Boiling salt from chaff can cause air pollutions